In most common use, a server is a physical computer (a computer hardware system) dedicated to running one or more services (as a host), to serve the needs of the users of other computers on the network. Depending on the computing service that it offers it could be a database server, file server, mail server, print server, web server, or some other kind of server.

HP announces new ProLiant Gen 8 servers which extend HP's portfolio as part of Project Voyager, HP's multiyear transformation plan for the server market. The new 4-socket ProLiant BL660c and DL560 Gen8 servers are density-optimized to deliver increased compute power in less space, enabling customers to achieve return on investment within 3 months. As building blocks for HP Converged Infrastructure they satisfy the need for high-end compute power that enables clients to extend end-to-end virtualization and provide a foundation for creating private and hybrid clouds.
To broaden the e-series portfolio, the new 1-socket HP ProLiant DL320e and ML310e Gen8 servers are ideally suited for entry level workloads, and addressing the growing requirements for small and mid-size customers, while delivering ProLiant Gen8 breakthrough technologies.
3x increased administrator productivity with HP Smart Update
6x performance increase for demanding workloads
Industry's first HP Location Discovery Services deliver 1.7x compute per watt
66% faster problem resolution with industry's first comprehensive, cloud-based management and support portal
---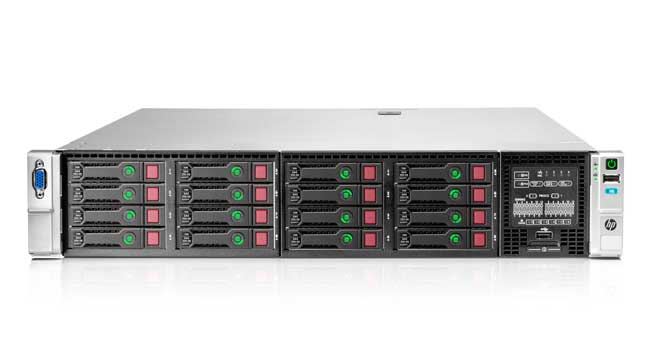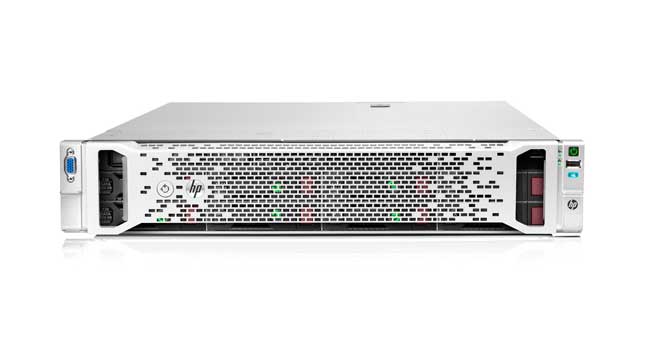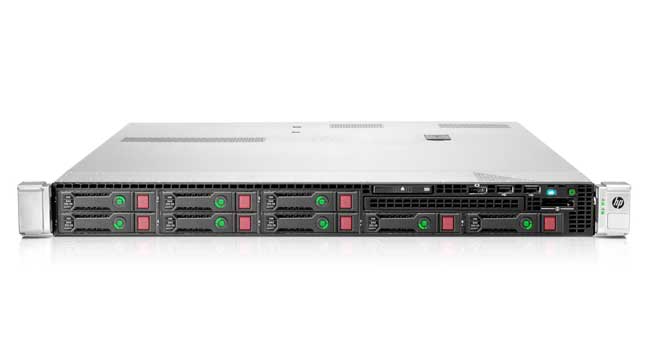 ---
This generation of servers represents a leap in innovation and it addresses the complex management challenges that IT administrators are facing today. We built HP ProLiant Gen8 servers with more than 150 design innovations and more than 900 patents pending. Our innovations dramatically accelerate application performance and allow administrators to maximize server availability by eliminating common problems that cause failures, downtime, and data loss.
We increased or optimized the performance of all major subsystems in ProLiant Gen8 servers. Our servers use the latest multi-core Intel Xeon E5 processors that provide greater integration and improved bandwidth interfaces (QuickPath Interconnect, memory, and PCI Express), resulting in almost 2x higher overall system performance than previous generation processors.
We are also introducing HP SmartMemory in ProLiant Gen8 servers. SmartMemory is HP Qualified Memory that operates at a 25% faster bus rate than third-party memory at the same voltage. Our SmartMemory also uses 20% less power while achieving the same performance as third-party memory.
HP FlexibleNetwork Adapters for ProLiant Gen8 deliver significant value for our customers. FlexibleNetwork Adapters support the IEEE 1588 Precision Time Protocol (PTP) standard to improve the accuracy and synchronization of time-sensitive transactions. We also embedded a thermal sensor in these adapters to optimize cooling. We implemented Energy Efficient Ethernet (EEE) technology in some adapters to reduce power usage significantly during periods of low data activity.
We offer powerful I/O solutions for demanding storage-centric applications that require performance, capacity, and resilience. HP Smart Array Controllers, HP SmartDrives, HP Host Bus Adapters, and HP I/O accelerators deliver high performance and allow you to grow storage capacity as needed by supporting more drives and RAID levels.
Because power costs can account for more than 50% of a data center's operational expense budget, we developed the most efficient power supplies in the industry: HP Common Slot Platinum Plus Power Supplies and Common Slot 48VDC Common Slot Power Supplies. We also enhanced thermal monitoring with Sea of Sensors 3D technology to analyze internal cooling needs and control fan operation, thereby reducing unnecessary power consumption.
ProLiant Gen8 servers integrate server management, power management, and firmware and system software management into a seamless experience across the server lifecycle. The HP iLO Management Engine is a major innovation that makes such lifecycle management possible, and it is standard on all ProLiant Gen8 servers.
When you deploy ProLiant Gen8 servers in our new Intelligent Series Racks along with HP Discovery Services—HP Power Discovery Services and HP Location Discovery Services—our innovative technologies work together immediately. Before you power on the servers, HP Power Discovery Services maps the power connections for each server and detects common wiring errors that can cause server failures. Power Discovery Services also provides each server's power consumption data to HP Insight Control power management software. This allows you to monitor and control the power consumption of an entire rack of ProLiant Gen8 servers. HP Location Discovery Services eliminates the tedious tasks of manually entering server locations in HP Systems Insight Manager and HP Insight Control.
[note] Point Breeze Communications recommends that the you call us to discuss the many different servers options that are available. These new servers have a lot of power with a smaller price tag. Please tell us your requirements and we will create a custom solution for you. [/note]