Control everything in your home—from lighting to music, to security, and more—with an elegant Crestron touch screen or your mobile device.
Intelligently monitor, manage and control your meeting spaces and building technology with Crestron, so you can spend your time on the task at hand.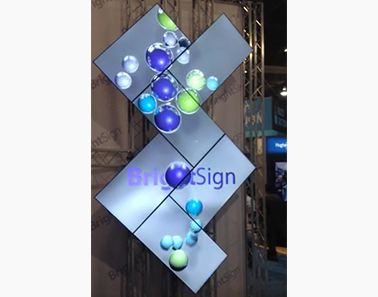 Customizable LED Video Walls
Click to view demo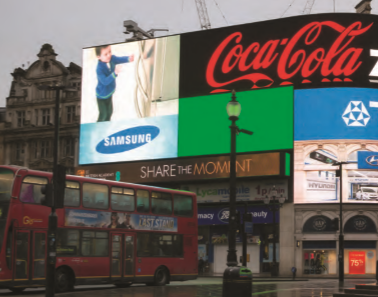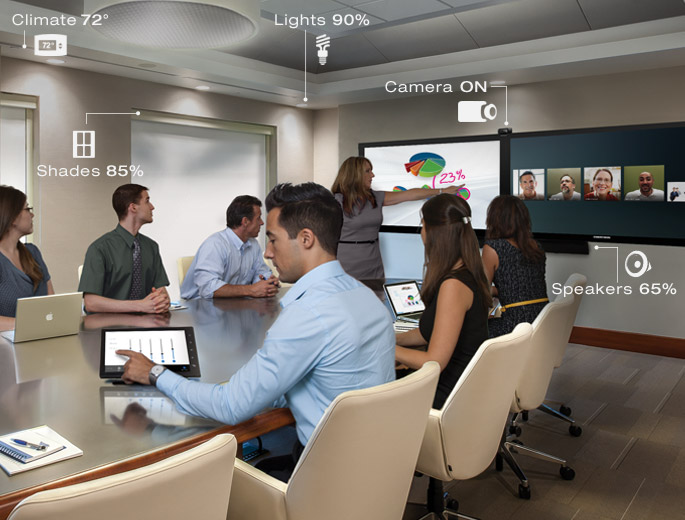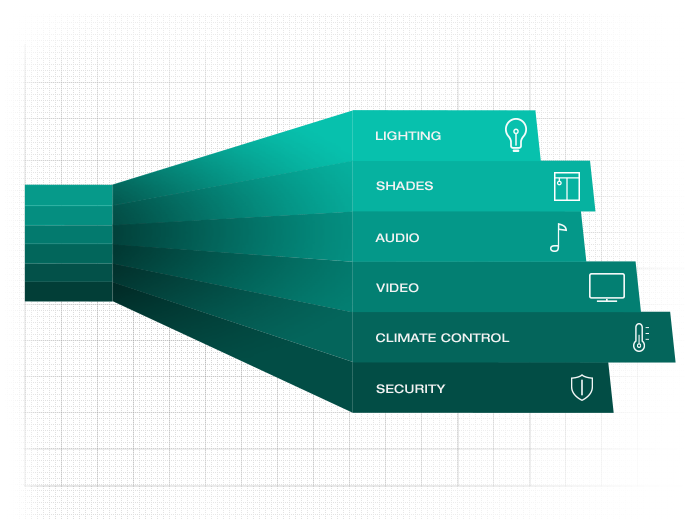 Optimize your room usage and make informed budget decisions with our enterprise management platform. Crestron Fusion can be used to gather and analyze big data about your building and IT systems, including factors such as room, energy, and equipment usage. The platform can then organize it into useful patterns, revealing new opportunities to improve efficiency and cost effectiveness.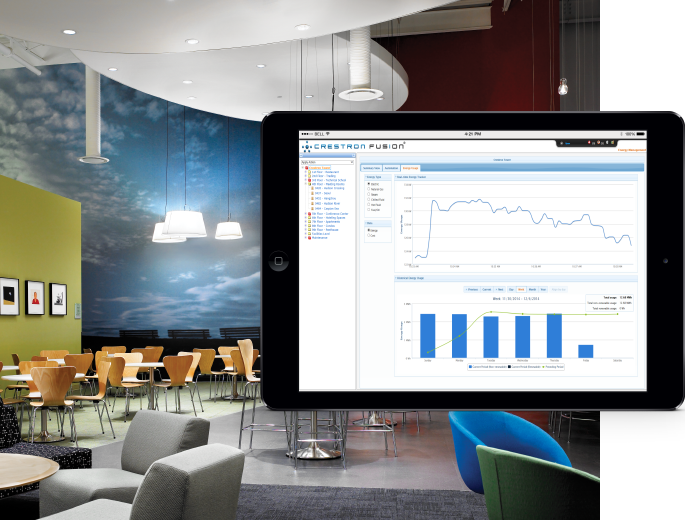 Crestron Fusion™ is an intelligent energy management solution designed to make your business more sustainable and environmentally friendly. Its centralized environmental controls and record-keeping provide a powerful real-time and historical overview of operations. See exactly what changes affect energy consumption with useful data analysis tools, and then maximize energy efficiency by selectively controlling lighting, HVAC, and other equipment remotely.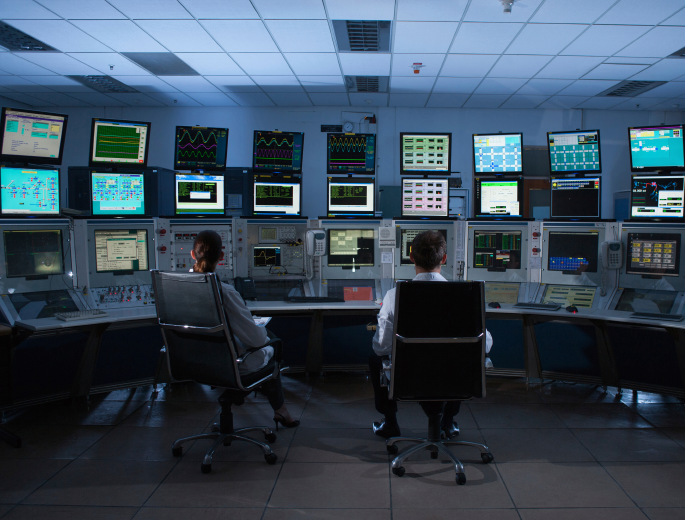 Point Breeze Communications security solutions provides high definition video that is reliable, secure, and uncompromising in quality. Physical security solutions help with loss prevention, store optimization, fraud detection, security and customer service. PBC's analytics can measure the number of customers, evaluate and improve marketing and promotional activities, set geo grids to get alerts when unauthorized perimeters are set on each camera.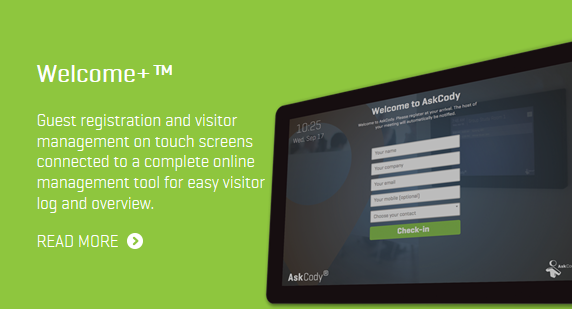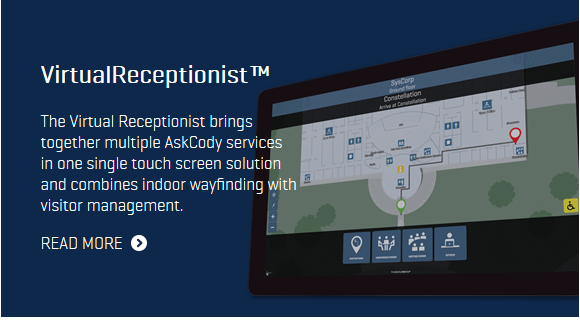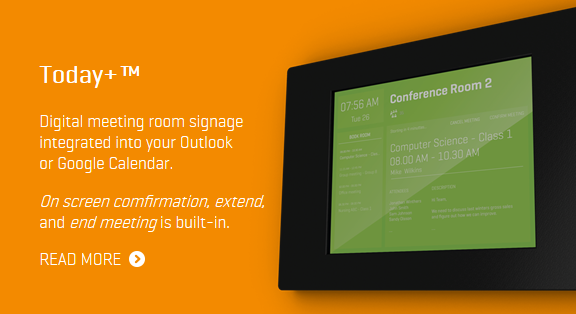 Contact Point Breeze Communication for more information on these cloud based and our other world class solutions.
Presentation/Conferencing Interactive Display Board
(click to view demo)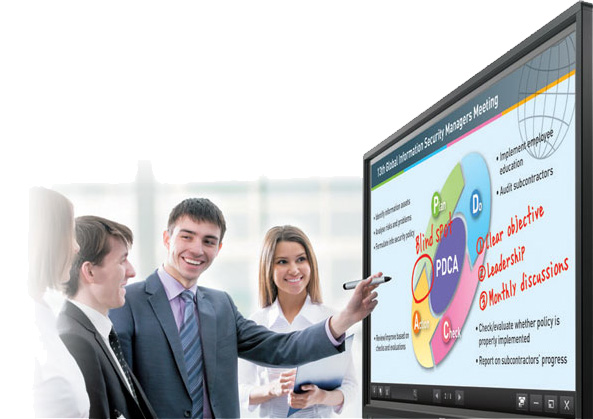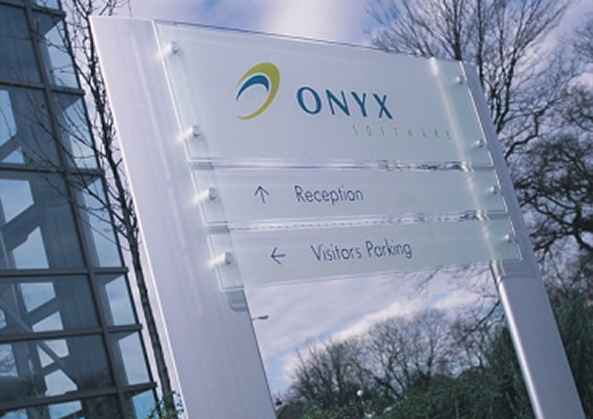 Exterior Modern Static Signage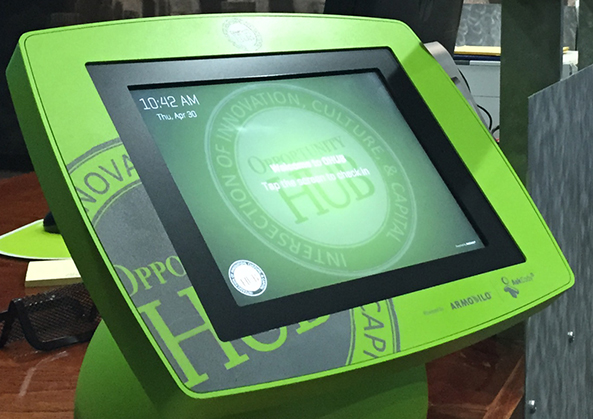 Interactive Touchscreen Kiosks/Way Finding systems in customizable shapes and colors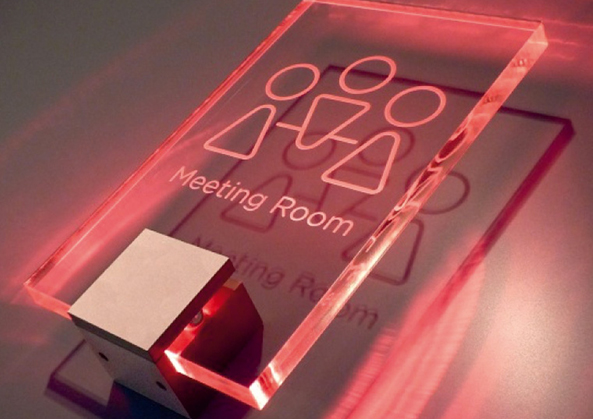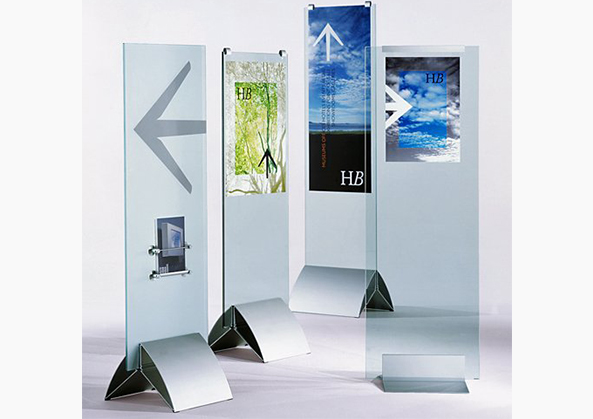 Free Standing Static Signage Display